YOUR PLACE TO FEEL ALIVE
Quay Waterfront Newstead, a living, breathing building coming soon to Brisbane's riverfront. Designed as a park within a park, this biophilic beacon brings the beauty of nature into each of its premium apartments. The generously flowing balconies of Quay open out to spectacular views and cool breezes. A uniquely Queensland approach to design creates open interior spaces, framed and freshened by green planting, that extends the park up, and around, 25 storeys of Quay.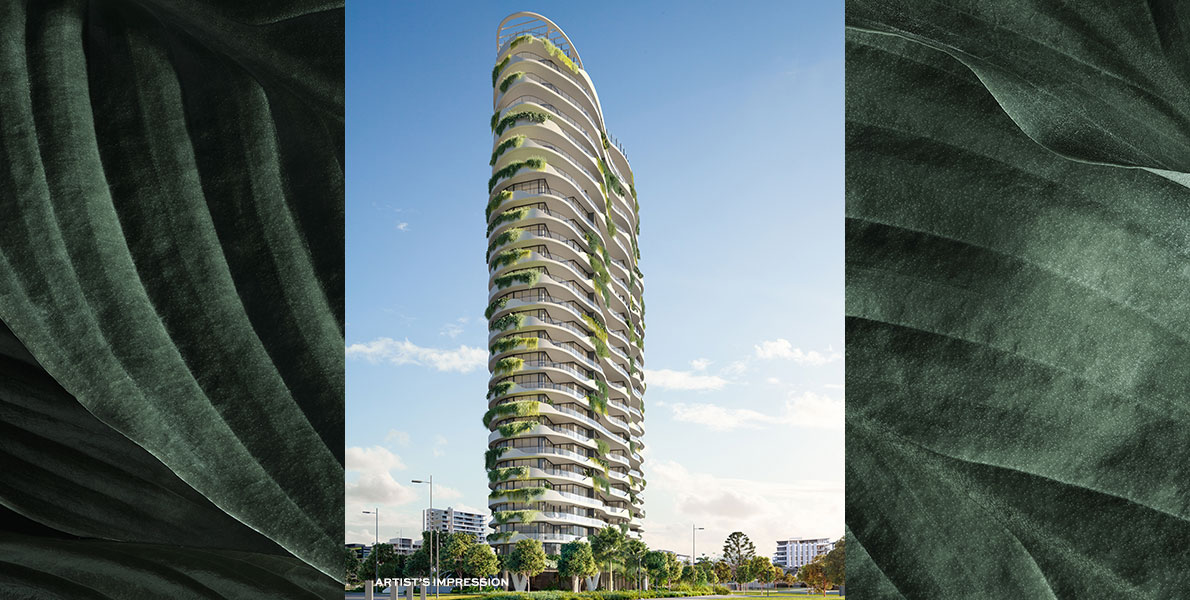 A BUILDING THAT BREATHES
Every apartment at Quay opens out to shaded balconies, perfect for entertaining or relaxing. The curves in the building, and the scattered planting throughout, brings this building to life with an organic form.
Residents of Quay will enjoy the parkland setting. Lush and rejuvenating, this sanctuary by the Brisbane River is both a social destination and relaxing back yard.