YOUR OPPORTUNITY TO THRIVE
RESORT-STYLE REJUVENATION
From morning yoga and sunset laps, to taking in the river view with a chilled drink from the rooftop, Quay is a better, balanced way of life. One that encompasses
concierge, beauty and lifestyle, and offers a sophisticated apartment living experience in the heart of Newstead.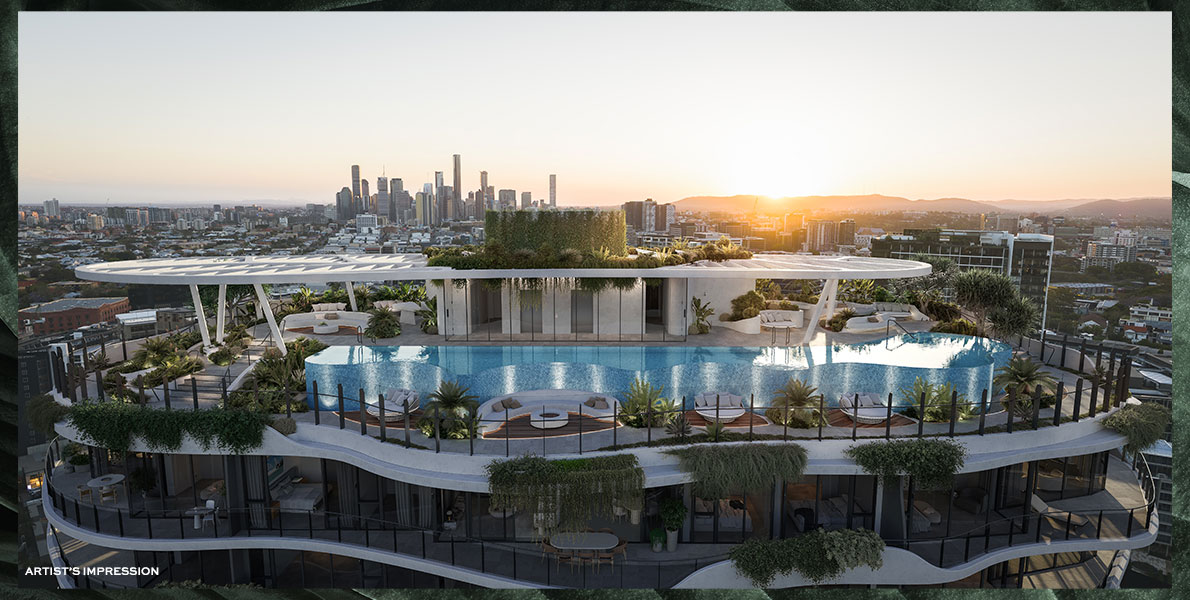 In addition to the Wellness Centre and its fitness and health offerings, Quay encourages social connection through exclusive dining spaces, residents' lounge and wine tasting room. It all comes together in the rooftop pool and plunge pool, with its surrounding seating and BBQ areas.
From refreshing laps in the pool to taking in the river from a seating pod, the rooftop is the pinnacle of the building's better, balanced way of living. It's a place to meet, eat and relax.
Find balance in your everyday life with a gym and yoga room looking out onto the parkland setting on the ground floor of Quay. Residents will also be able to book treatment rooms to allow for health care and wellness providers to come to you.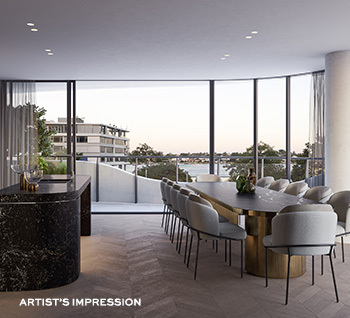 QUAY SOCIAL
Quay offers residents a suite of elegant spaces to entertain guests and celebrate special occasions. Located on Level 2, these connected but separable spaces feature an elegant panelled wine room, and a dining area and lounge accented by stone; perfect for hosting a private tasting or sharing a meal with your closest friends.