WATERFRONT NEWSTEAD
THE NEXT CHAPTER
Quay Waterfront Newstead will join Pier, Park and Unison as the next chapter for the Waterfront Newstead masterplan, by Mirvac.
Waterfront Newstead has been central to Newstead's transformation into a vibrant riverside community, connecting Breakfast Creek Road with the urban-edge of Teneriffe and New Farm.
NEWSTEAD 2012

NEWSTEAD 2017

WATERFRONT 2020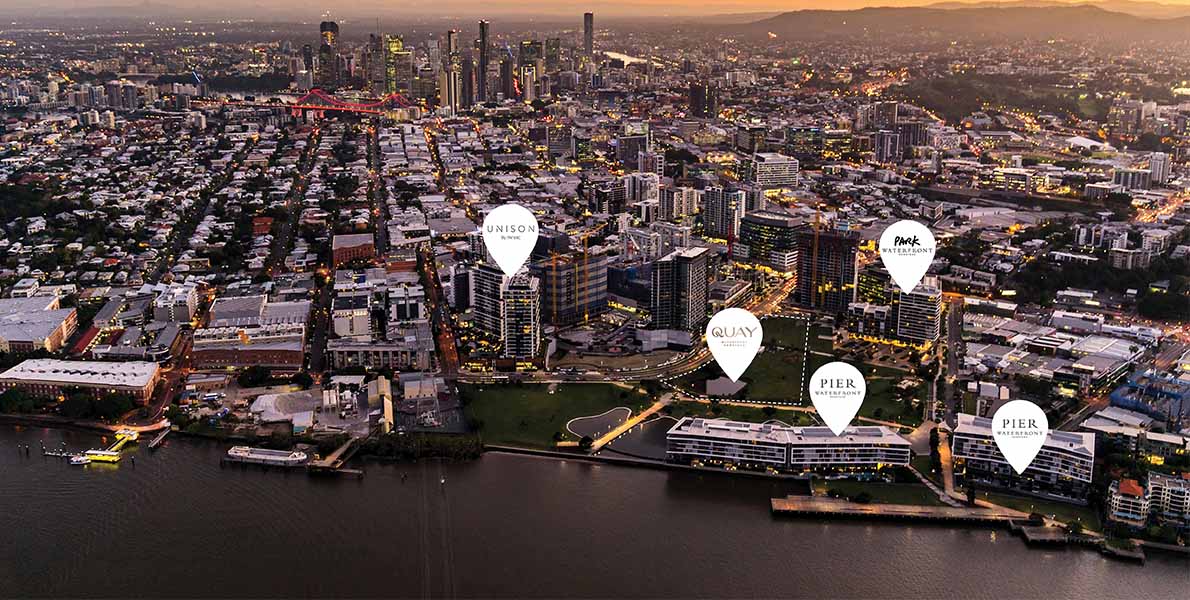 Mirvac's legacy has included delivering more than $70m in key infrastructure to the Newstead Riverpark precinct including the majority of the roads and underground services, as well as refurbishment of the existing wharf and construction of the perched lake and river revetment walls. 5.7 hectares of parkland (50% of the site) has been created for the broader community to enjoy, with Mirvac completing Wharf Park, Pier Plaza, Waterfront Park and the riverwalk connecting through and into the Newstead riverfront parklands.